Welcome to Poughkeepsie AAUW!
We have been advancing equity for women and girls as individuals and nationally since 1881 and as a local branch since 1925! We invite you to visit the pages of our website to explore the many parts of our organization. Our work continues. We welcome you to join us!
Thank you for your patience and understanding as our branch has navigated the pandemic and adhered to social distancing requirements over the past year and a half. At this time, we are asking all members, including interest groups and community service initiatives, to follow New York State COVID-19 guidelines when gathering in-person for AAUW-related offerings. You can access the most up-to-date state guidance at the following link: https://forward.ny.gov/
Celebrating 140 years of AAUW
---
Upcoming Events/Information
---
The ABC's of LGBTQ+: Why Language is So  Important
Presented by

Karen

Marder
Executive Director,
The Dutchess Pride Center
February 10, 2022


7:00

pm

on ZOOM
Advanced registration is required for this meeting. An email confirmation will be sent containing the information to join this event.
Our February program is bringing us to the LGBTQ+ community. The Executive Director Karen Marder of The Dutchess Pride Center will discuss the center's mission, how the Pride Center came to be, and a bit about current programming.  The focus will be a discussion about the importance of language and how the language around the LGBTQ+ community is constantly changing.  Karen will lead us in a discussion how to become an ally in the workplace, with coworkers, and with family.  There will be time for discussion and questions from the attendees.
Additional information on program and speaker: AAUW Program February 10, 2022
and at www.dutchesspridecenter.org 
Contact: Marcine Humphrey or Maria DeWald at program.aauw.poughkeepsie@gmail.com
---
Please join the Poughkeepsie Branch of AAUW to:
Honor our

Woman

of the Year 2022
Jody Miller
Chair of the Dutchess County Commission on Human Rights
Saturday, April 23, 2022
12-3 pm
Beekman Arms
6387 Mill Street, Rhinebeck, NY
Directions from your location to Beekman Arms
We are honoring Jody Miller in-person at the Beekman Arms. To make you feel more comfortable to attend, The Beekman Arms has agreed that all staff will be masked and the tables will be set for 6.  In addition the following requirement will be in effect and will be checked at the door upon your arrival:
Required: proof of full Covid vaccination with booster
and masks except, of course, when eating.
Reservations:
By Credit Card Through PayPal:

Select the PayPal/Donate button below, follow the onscreen directions. When paying by credit card, the cost is $57. Where PayPal has a box for special instructions (indicated by a +), click in that box and type "Reservations for Woman of the Year," your phone number, your full name and your entrée choice (Click here for entrée choices). You do not need a PayPal account, you can use your credit card at the PayPal site.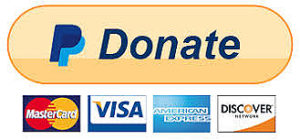 ---
Recent Events
---
Julia Lathrop: Groundbreaking social servant, government activist, and social scientist
On  January 13, Miriam Cohen presented her book "Julia Lathrop, Social Service and Progressive Government." Julia Lathrop (1858-1932) was a social servant, government activist, and social scientist who expanded notions of women's proper roles in public life during the early 1900s. Appointed as chief of the U.S. Children's Bureau, created in 1912 to promote child welfare, she was the first woman to head a United States federal agency. This look at Lathrop emphasized how one influential woman both worked within the bounds of traditional conventions about gender, race, and class, and also pushed against them.
A paperback copy of the book may be purchased through Routledge Press.
https://www.routledge.com/Julia-Lathrop-Social-Service-and-Progressive-Government/Cohen/p/book/9780813348032
A kindle version of the book may be purchased through Amazon.
https://www.amazon.com/Julia-Lathrop-Progressive-Government-American/dp/081334803X/ref=sr_1_1?keywords=Julia+Lathrop&qid=1638380977&s=books&sr=1-1
More information on book and speaker
---
Art at the Nexus of Food, Farming and Ecology
On December 9, 2021, Tara Dalbow, Gallery Director and Curator at The Barns Art Center,736 South Drive, Hopewell Junction, NY, gave a presentation on this new contemporary art initiative.  She discussed how the idea formed and was executed – aligning with the region's rich agricultural tradition and history of environmental stewardship, The Barns champions art that reflects on food, farming, ecology, and sustainability.  The current exhibit has closed but a new exhibit will open in February.  The exciting current  Film Series, "Lost Arts," featuring 10 farmers who pay homage to the land and its stewardship will still be a part of the spring exhibit.  This film experience projects images on three walls and is not to be missed.  This is a one of a kind museum and exhibit space that brings farming and art together.  Plan to visit in February. https://barnsartcenter.org/
More information on program and speaker
---
Leaving Home/Finding Home
On November 11, 2021, Poughkeepsie AAUW was privileged to hear the heart warming and emotional stories that certainly enhanced our understand of the immigrant story in our country.  Wendy Maragh Taylor as moderator, was joined by Diana Cruz and Christine Wang. Each came from a different country with a different experience.  We are all better informed from the view they gave us.  This program was in connection the Big Read for 2021. The Library has chosen the graphic novel, "The Best We Could
Do" by Thi Bui, a memoir concerning a family's journey from their war torn home in Vietnam to America.T
More Information on Speakers and Program
---
Women's Rights,

Education,

Leadership, and Social Justice: What Did Sojourner Truth Say?
A Performance by Grace Angela Henry
On October 14, 2021, Sojourner Truth visited the Poughkeepsie Branch AAUW.  It was a spell bounding event.  She took us through her life and activism and answered our questions with the care and insight that only Sojourner could do!  BRAVO BRAVO!!

More information on program and performer.
---
Each year the President, members of the board, chairs of our initiatives and other leaders of our local branch present a report of the activities of their areas of responsibility. You will find these reports under Leadership from the website menu or HERE